Rodrecus M. Johnson, Jr. is known to be an inspirational, intentional, radical, passionate, igniting, and empowering preacher of the Gospel of Jesus Christ.
Pastor Johnson is divinely charged and favored to serve, as the Senior Pastor of Anderson Chapel AME Church in Killeen, Texas where GOD is doing a supernatural work!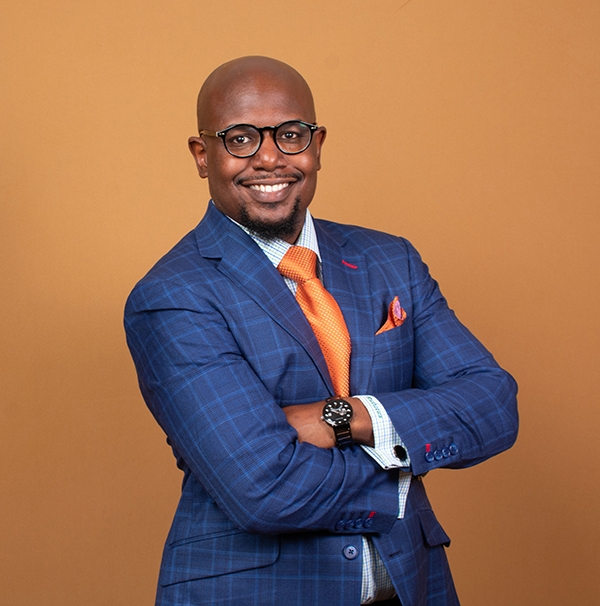 He also has the privilege of serving as the Chairperson of the Richard Allen Community Development Corporation that currently oversees 9 rental properties in the Marlboro Heights Community of Killeen, TX.
Born December 30, 1980 in Baltimore, MD, Pastor Johnson is the son of Revs. Rodrecus Sr. and Robin Johnson who serve as Senior Pastor and Assistant Pastor of Trinity AME Church in Baltimore, MD. It was this covering that prepared him for an experience that would forever change his life. On December 20, 1998 at the age of 17, the LORD purposed Rodrecus in the midst of a worship experience with a mandate to preach and serve GOD's people by saying, "It's your time!"
Pastor Johnson is a graduate of Temple University in Philadelphia, PA obtaining a B.A. in Journalism with a primary focus in Advertising. He was blessed to attend Payne Theological Seminary in Wilberforce, OH receiving a Masters in Divinity with a primary focus in Biblical Studies in 2008 and most recently, in May 2021, a Doctor of Ministry with a primary focus in Biblical, Political and Social Ethics: Empowerment for the 21st Century Black Church. He is also a member of the greatest fraternity in all the known and unknown galaxies: Alpha Phi Alpha Fraternity, Inc.
Pastor Johnson is blessed to be married to the Rev. Ayonna D. Johnson. From this union they were exceedingly blessed with three sons: Rodrecus Maurice Johnson, III, Christopher Addison Miracle Johnson and Antonio Dominic West Johnson.
Pastor Johnson believes wholeheartedly in Proverbs 22:4, which says, "Humility and the fear of the Lord bring wealth and honor and life.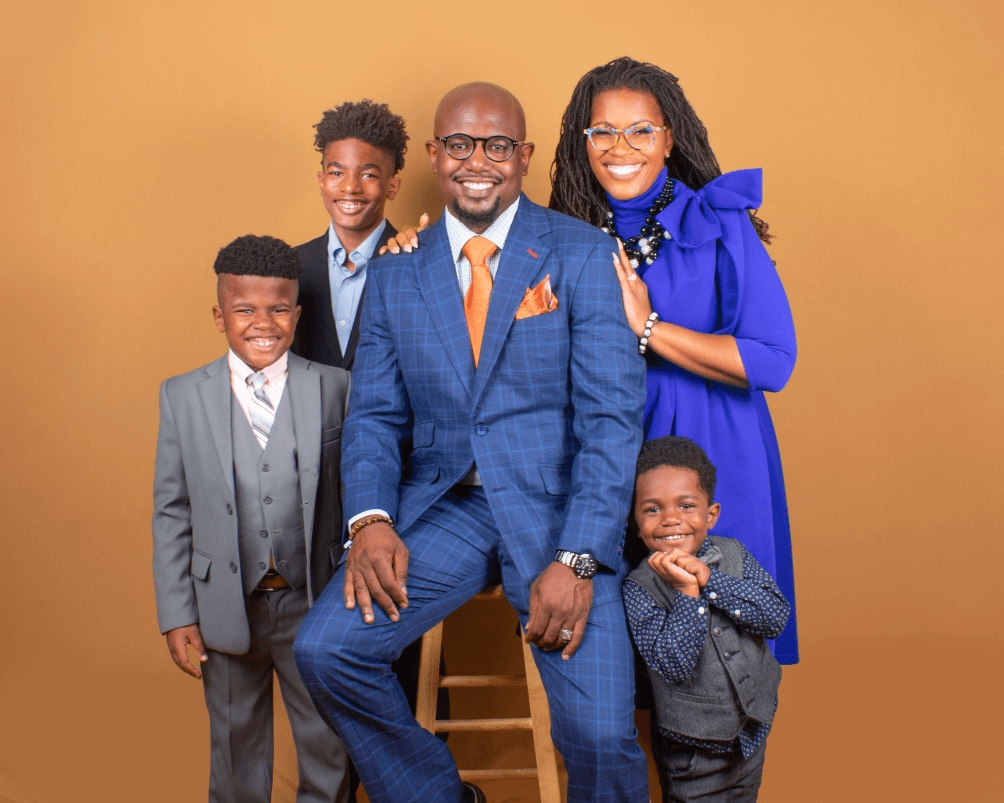 Mailing Address:
Rev. Rodrecus M. Johnson, Jr.
Anderson Chapel AME Church
Post Office Box 1177
Killeen, TX 76540
Come worship with us virtually